Sao Martinho do Porto Property Management Portugal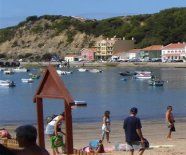 Your property deserves careful attention and proper management. You want a local office with experience. A professional and experienced team who have been looking after property in the Sao Martinho do Porto area for over 20 years is ready to serve you.
Whether a luxury apartment, condominium, secluded farmhouse or villa with private pool, the Property Management Sao Martinho team has extensive knowledge of dealing with all the issues that arise for your property and can offer visitor management for your guests and clients.

Continue reading "Sao Martinho do Porto Property Management Portugal" »